Aaron Pollock is kicking off 2022 with a heartbreaker … his new single "The Truth Is" is available everywhere now. Prepare your hearts for this one.
"This is probably the most personal song I've ever released. I was going through a pretty rough patch and decided to start writing for no other reason than the pure therapy of it," says Pollock, of the writing process behind "The Truth Is". He continues, "It was a really healing experience, and I was left with a song that felt more "me" than anything I'd written in a little while."
Pollock has been on an emotional journey in sharing his story through songwriting and resonating with listeners through an authentic lens.
"The Truth Is" really embraces his journey and showcases him as a true 'power ballad enthusiast,' as he notes in his Instagram bio.
This entire song is an experience.
The deep, emotional lyrics are emphasized by a powerful electric guitar. The story is complicated, yet simple … faking it, that you're over your ex, that you're moving on and doing better. It's really about the emotional defeat of going through the motions, constantly lying to yourself and the people around you, when you know the truth is very far from what you're showing the world.
RELATED: Aaron wrote one of the top songs on Front Porch in 2021 …
"I put a lot of emotion into this one, which is why I think it means so much to me. I hope that someone out there that's struggling hears this and feels a little bit stronger knowing that they're not alone in what they're feeling."
The truth is … I can't get this song out of my head. We're looking forward to so much more from Aaron Pollock in 2022.
Make sure you're connected with Aaron Pollock to keep up with new releases!
Instagram
Twitter
Facebook
TikTok
Stream "The Truth Is" By Aaron Pollock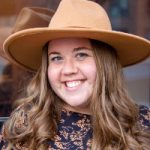 Country music lover with an unhealthy collection of concert t-shirts. Always looking for up and coming artists. Believer in music's ability to soothe the soul. Connect with me on Instagram and Twitter.