Taylor-Rae's latest single "Are You Still Up" is emotional and captivating.
Channelling breakup emotions and feelings into words, Taylor-Rae's "Are You Still Up" captures the vulnerability one experiences when relationships end. The honesty and real-life experience she's drawn upon really shows up in her powerful vocals.
"Are You Still Up" is the process of emotions – from wanting to call, knowing you don't want that person back, wondering how they're feeling, if they've moved on, and everything in between.
"Getting out of a relationship is a roller coaster of emotions. You can go from feeling strong and moving on by day, to feeling low and lonely by the time you go to sleep. This song pulls on the heartstrings of those of us who have felt the effects of missing someone, even though you know you're better off apart."
"Are You Still Up" also sheds some light on the quiet dark hours, when the mind just can't shut down. For many, these are times when bright ideas are born, emotions and life decisions are dwelled upon, and of course, memories of exes flood in. Taylor-Rae doesn't shy away from even these spaces in which one can find inspiration.
What's great about "Are You Still Up" is that while it's definitely a breakup song, it's emotional, and it's a little bit angsty, it has so much energy. It's almost like a pep talk. Let's get through these emotions, let's address the temptation to get back with the ex, and then maybe there's something good once we can get through this.
The music is contemporary, but suits the song well. Taylor-Rae is leaning into contemporary country and ensuring she leaves lots of room for her own sound and personality to shine through.
In all of her writing and music, Taylor-Rae aims to be candid, emotional, and relatable, whether it's a breakup song, or something more light and fun.
Taylor-Rae was awarded the BC Country Music Association's Breakthrough Project Award, and also received a nomination for Emerging Artist of the Year. Taylor-Rae has played Edmonton's Rogers Place and has opened for Aaron Pritchett, Jade Eagleson, and Colin James.
RELATED: Check out Jade Eagleson's hit single …
Connect with Taylor-Rae on Instagram, Twitter, and Facebook.
Stream "Are You Still Up" By Taylor-Rae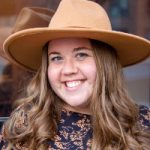 Country music lover with an unhealthy collection of concert t-shirts. Always looking for up and coming artists. Believer in music's ability to soothe the soul. Connect with me on Instagram and Twitter.