Brandi Vezina latest single "Do It Right" is a taste of summer, exactly what we're craving.
The fun, reminiscent of wilder days, upbeat song is not only a nod to her former "wild self" but a song for her Uncle.
"Do It Right" is on streaming platforms today!
Bringing "Do It Right" To Life
Vezina has been sharing on Instagram more about "Do It Right" leading up to the single's release today.
She shares that she went into the co-write with Liz Christensen and Sarah Elliot not wanting to write a song about relationships.
"I wanted to write something sassy about my former wild self who knew how to let loose and have a good time," says Brandi.
That's exactly what she's delivered; light-hearted, reminiscent memories of the untamed former self.
At the same time, Vezina wants listeners to connect with her genuinely through her music, get to know her, and learn about her life. Recognizing it's been a difficult couple of years, Vezina wanted something light and fun to give listeners; something to inject joy into their music listening experience.
"It's been a hard couple of years (and) I want my listeners to turn 'Do It Right' up and sing along with their friends. My music is an authentic piece of me, I hope my fans can feel that."
More About Brandi Vezina
Brandi Vezina is a singer/songwriter whose authentic country roots are influenced by rock and the blues. She comes from a musically-inclined Metis family, based in Winnipeg. Her biggest inspirations are Johnny Cash, The Rolling Stones, Janis Joplin and Miranda Lambert.
Her debut EP, #dontsettle was released in 2021 and "Do It Right" is the first chapter of her latest project.
Brandi Vezina on Social Media
Stay up to date on Brandi Vezina's latest releases, performances and more on socials!
Instagram
Twitter
Facebook
TikTok
Stream "Do It Right" By Brandi Vezina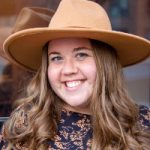 Country music lover with an unhealthy collection of concert t-shirts. Always looking for up and coming artists. Believer in music's ability to soothe the soul. Connect with me on Instagram and Twitter.