Doc Walker's latest single "She Wants What She Wants" is out now!
With with multiple CCMA and JUNO awards, countless charting songs, and multiple coast-to-coast tours, Doc Walker delivers yet again with "She Wants What She Wants."
There's comfort in hearing new music from a band that's been in the industry for over two decades. Every new single sounds like renewed energy and the familiar sound we know and love is always icing on the cake. The distinct sound of Doc Walker coming through the airwaves is something many Canadian country fans look forward to.
"It wasn't about grabbing a case of bud light and jumping in the truck."
The song has something to say. Chris Thorsteinson shares where the idea stemmed from. His nine year old daughter happened to tell him she had a boyfriend.
"It dawned on me that someday somebody's going to break her heart and it broke mine instantly to think about that."
He thought about how to raise your children to be strong and overcome these life experiences. What it comes down to is raising them to have faith in themselves and be someone who stands up for what they want.
"We've always tried to write songs that had a little more meat in the bones."
"She Wants What She Wants" is true to what Doc Walker has always been about. The goal has always been about releasing music they believe in and that feels authentic to who they are as a band.
Catching Up with Chris Thorsteinson Of Doc Walker
I asked Chris how they've made the most of the last year and a half.
"Musicians are a bunch of hustlers, we seem to find our way no matter what."
He said the pandemic was really an opportunity to take the band back to their roots of starting out in the business. It inspired a lot of musicians to get back to their roots and start writing from the heart. It's been really bad for a lot of people, but it's been really good to get back to the heart of the matter and think – there's a whole new outlook on music and live music and engagement with people that has been some form of silver lining to such an impactful time.
As "Rocket Girl" turns twenty this November, it's been Doc Walker's biggest song to date and is arguably fundamental to Canadian country music. We were able to dive in and discuss how the song came to be and why it resonated with listeners so much.
"It didn't sound like anything that was on country radio at the time."
Thorsteinson recounts going through songs with their team and every song that they had, it wasn't what was on radio at the time but it was important to them, because it's who they are. It was so unassuming that it was able to really find a place among listeners.
"Rocket Girl" wasn't meant to be a single, and looking back Chris says they didn't really put 100% into the song. It was something they were recording because right from hearing it for the first time, both he and Dave Wasyliw fell in love with it.
If you've been to a Doc Walker show, you may have picked up on the exceptionally dedicated fan-base. What's gone into that over the years is simpler than one would think. Building and nurturing a constant relationship with listeners and fans is part of being a musician and truly embodying what you want your fans to experience.
"If you're an artist and you do a certain thing, and there are people who like what you do, you should appreciate them."
Doc Wallker is one band that has experienced some pretty huge shifts in the industry over the years. As a band and as musicians, it's been important to stick with what they've believed to be true about them. For young artists, there's a new world of Tik Tok and livestreaming that connects listeners all over the place.
"With young artists, they are doing what they want to do. They're able to use social media to push their personalities and their music."
It may be harder to be a big touring artist in the current situation, but it's easier to be an artist today than it ever was because you can really show who you are through these outlets.
What's next for Doc Walker?
"We're just as young at heart and full of wonder."
The band is excited for what they're putting out and are looking forward to connecting with people across the country, when it's safe to do so. Live music and performing is something musicians won't ever take for granted again. Follow Doc Walker on Instagram, Twitter, and Facebook.
Stream "She Wants What She Wants" By Doc Walker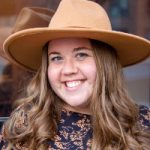 Country music lover with an unhealthy collection of concert t-shirts. Always looking for up and coming artists. Believer in music's ability to soothe the soul. Connect with me on Instagram and Twitter.