Rodney Slade is on a mission to connect with listeners through shared experiences.
Born and raised in Victoria, Newfoundland, Rodney Slade picked up a guitar at the age of seven, and was singing by age eight. He admits it took a little bit of extra work to be able to do both at the same time, but once he started performing for local crowds, he became obsessed.
Slade grew up playing minor league hockey until he was eighteen years old, and sang in both school and church choirs. His mother is a trained vocalist and sings in their church choir with Rodney. He also participated in a number of school musicals.
Music has always been part of his upbringing and being on stage and getting the feel for being a performer from a young age was a really good opportunity for Slade to explore himself.
Growing up, he was surrounded by the love and support of family and friends as he played various gigs in his hometown and the surrounding area. His first music teacher taught him a lot and really pushed Slade to be an excellent musician.
"Music is the only thing that really came naturally, that I didn't have to work so hard at to be good."
Not only was music something he was naturally gifted at, it's also been a safe space and healthy outlet for Rodney, as he's struggled with his mental health and addiction over the years. Clinically diagnosed with depression and anxiety from the age of fourteen, he's experienced a lot over the years and has overcome some fierce battles.
"Music is a home for me; where I can be myself."
Leaning into his story, Rodney looks to share his story through music and connect with like-minded people, those who too, struggle with their mental health, and welcome each with open arms into his music and the stories he tells. He's looking to channel his experiences and struggles in a meaningful way for listeners.
Aside from music, Rodney is training in MMA. It keeps him on his toes and feels like a positive space to take care of his mental health.
RELATED: Have a listen to Rodney's debut single "If Then Was Now" …
Rodney is a huge fan of the Backstreet Boys. He even models his melodies off of their songs. Slade is also a fan of Cole Swindell and Eric Church. He really loves Dallas Smith and has followed his journey.
Growing up in a small town, Slade has been surrounded by the utmost support and love from friends, family, and local crowds. They've been able to see him come out on top after years of struggling.
"They're over the moon for me. They were backing me as a teenager while I was giggin'. They saw me go downhill and off the map. And now I get messages and videos of my song being played on the radio."
Slade is looking forward to putting his head down and getting his first EP together, which will hopefully be released in early 2022.
You can follow Rodney Slade on Instagram, Facebook and Youtube.
Be sure to stream his debut single, "If Then Was Now".
Stream "If Then Was Now" By Rodney Slade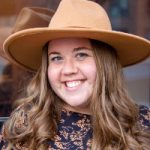 Country music lover with an unhealthy collection of concert t-shirts. Always looking for up and coming artists. Believer in music's ability to soothe the soul. Connect with me on Instagram and Twitter.