"Look Who's Talking Now" is the third single from British Columbia-based bluegrass band, Jackson Hollow. 
"Look Who's Talking Now" follows the success of "Shallow Rivers" and "Travelin' Heart", which will all have a place on the band's debut record, slated for release later this year.
Finding success in the United States, signing a record deal with Mountain Fever Records, and walking away with hardware from the BC Country Music Association Awards, Jackson Hollow immerses listeners in a timeless bluegrass sound they've developed, while also showcasing influence and elements of country, folk, and americana.
Bluegrass music holds a special place between the ears of country music fans and many country musicians dabble in the world of bluegrass music as well.
"Look Who's Talking Now" offers a modern take on a very traditional genre of music, which has enabled Jackson Hollow to build a community of fans who love their music.
Band Members Share The Meaning and Connection With "Look Who's Talking Now"
"Look Who's Talking Now" was written by legendary singer-songwriters Melba Montgomery (George Jones), Jerry Salley (Reba McEntire), and Leslie Satcher (Martina McBride).
Lead singer, Tianna Lefebvre, says, "As a group, we are drawn to classic country elements and embrace a sound that is not typically mainstream. When we first heard this, we connected with it immediately and felt that we could capture it with truth and feeling."
A timely story as people are reconnecting across the globe, "Look Who's Talking Now" serves as a valuable reminder to take moments for your loved ones, tell people how you feel, and allow vulnerability and connection with people you love.
"The song shows how two people can drift apart when a simple 'I love you' would bring them closer together in an instant. In life, it's critical to tell the people we love exactly how we feel about them, before it's too late," says Mike Sanyshyn,who plays fiddle and mandolin, along with secondary vocals for the band.
"Look Who's Talking Now" allows listeners to step back and enjoy the listening experience, but also take what they need from the song's messaging.
Jackson Hollow Is Building Momentum And Garnering Success
With three wins with the BC Country Music Association in the Gaylord Wood Traditional/Roots Country category, Jackson Hollow broke through 2021 with an IBMA International Showcase, a record deal with the Virginia-based Mountain Fever Records, and their first two singles – "Travelin' Heart" and "Shallow Rivers" – which went Top 10 and Top 15 respectively on the US Bluegrass Today Charts, and were among the Top 3 played songs on Sirius XM's Bluegrass Junction during their release month.
Jackson Hollow will be releasing their highly anticipated debut record later in 2022.
Connect with Jackson Hollow on Social Media
Stream "Look Who's Talking Now" By Jackson Hollow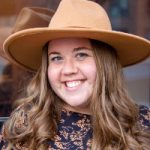 Country music lover with an unhealthy collection of concert t-shirts. Always looking for up and coming artists. Believer in music's ability to soothe the soul. Connect with me on Instagram and Twitter.