We're excited to introduce you to Jason Mercer and his new single, "She Thinks" available everywhere you get your music!
"She Thinks" is edgy and heavily influenced by rock, which is clearly demonstrated through the overall listening experience.
"I'm not the guy who's usually writing an edgy chord" says Jason, when sharing he's typically drawn to a softer side of country.
The intro riff is what gave life to "She Thinks." This paired with a breakup laid the ground for Jason and co-writers, Shawn Meriano, Aaron Murray, and Jay Schnekenburger. The track was also produced by Mitch Dane.
The story behind "She Thinks" was inspired from a previous relationship Mercer was in. He was made to feel he wasn't good enough for her, and he and his co-writers spun his autobiographical story and gave it new life.
"At the core he's good, but there are personality quirks that could lead him down a path."
While it's not necessarily about a person spinning out of control and running from the police, they are teetering the line and tempting the devil.
Adding "She Thinks" to your daily favourites playlist will ensure you've got a dose of rock and edge.
More About Jason Mercer
Jason Mercer has been immersed in a world of music ever since he can remember. His mother sang in church and he and his father belonged to the Salvation Army band. He started playing the trumpet when he was just eight years old.
"My grandpa and my dad were the music guys."
Surrounded by brass music in the Salvation Army and church choir, Mercer has always had a deep appreciation for strong vocal harmonies. Through church choir, he developed an interest in singing and became "insanely passionate" about it, as he describes, by age ten.
Growing up and entering the post-secondary education world, it never occurred to Jason that he would pursue anything other than music as a career. He received a Bachelor of Music from Western University, and spent a lot of time during school juggling life as a gig musician, full-time student, and part-time employment as a guitar and voice teacher.
"This is what I love to do and what I want to do and as I grew older, I just kept following the path."
This meant a lot of long nights, early mornings, and some missed classes.
Paralleling with his appreciation for solid harmonies, Jason's favourite band growing up was the Beach Boys. He also loved Boys II Men and The Beatles. Jason really found his love for country music by going back a few generations. He loved Kenny Rodgers, The Oakridge Boys and Alabama.
Jason joined the London-based "Them Dang Rattlers," band and performed with them for a number of years. They even landed a spot at the first Trackside Festival, opening for a lineup that included Florida Georgia Line and Brett Kissel.
Deciding to part ways, Jason decided to pursue his solo project a couple years ago. He learned a lot through his years in a band but has been able to evolve as a musician in a new way since going solo.
As Mercer ventured into the world of co-writing, and even when he was writing on his own, the music that was coming out of his work was very much in line with the country genre.
His 2020 single release, "Nobody But You" was a fun, light, well-produced first single; the perfect introduction to the Canadian market. "She Thinks" is edgy and adventurous, showing Mercer has a diverse range of sound to offer listeners.
Follow Jason Mercer on social media!
Jason Mercer on Twitter
Jason Mercer on Instagram
Jason Mercer on Facebook
Jason Mercer on Youtube
Stream "She Thinks" By Jason Mercer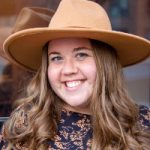 Country music lover with an unhealthy collection of concert t-shirts. Always looking for up and coming artists. Believer in music's ability to soothe the soul. Connect with me on Instagram and Twitter.