Ches Anthony is no stranger to the world of country music. His latest single, "Rain" is out now, and you're gonna want to add it to all your playlists.
"Rain" is about hard work paying off – the highs and lows of working hard on the farm, and loving every minute of it. "Rain" is a testament to the hardworking farmers who leave for work before the sun rises and head home after it sets.
If you like Jason Aldean's "Amarillo Sky" and Luke Bryan's "Rain," Ches Anthony's "Rain" stacks up with it's heart-hitting lyrics and small-town story.
The song may be about working on the farm, but it's relatable to everyone. Thinking about working hard, pushing through times of struggle and persevering when faced with adversity, "Rain" offers a perspective for each of us to connect with.
Ches Anthony grew up in a small town in Saskatchewan and spent his time immersed in music and motocross. Learning to play instruments from a young age and performed with his fathers' blues band.
Anthony played in a heavy rock band growing up, writing music that reflected the angst and emotion many of us experience in our teenage years. He reconnected with his country roots when signing with Cold Creek County and singing with Sony.
Going solo in 2018, he channeled traditional influences from the likes of Johnny Cash and Hank Williams, and connected with the traditional country space a little more.
The product is a rock country sound, with traditional themes and elements interlaced into his solo work, a combination made for listeners across the spectrum of the country genre.
Check out "Rain" and more by Ches Anthony on all streaming platforms.
Follow Ches Anthony on Instagram, Facebook, and Twitter.
Stream "Rain" By Ches Anthony
Watch The Music Video For Ches Anthony's New Single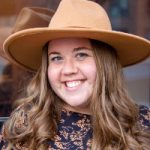 Country music lover with an unhealthy collection of concert t-shirts. Always looking for up and coming artists. Believer in music's ability to soothe the soul. Connect with me on Instagram and Twitter.