Canadian country artist Jeff Catto recently released his single "Round Of Life". His voice may be new to your speakers, but you've fdefinitely heard his work before.
Jeff Catto stumbled upon his talent at the age of sixteen when supporting his friend on their journey to audition for Canadian Idol. When he decided to audition on the spot, he didn't expect to make it as far as he did in the competition, but it gave him a love for performing that encouraged him to pursue his career as a musician.
After his journey with Canadian Idol came to an end, Catto began writing his own songs and singing country music. He had an opportunity to write with Dallas Smith, where Aaron Pritchett picked up his track to record his hit single "Summertime."
Catto was able to open for a number of notable Canadian artists like Derek Ruttan, Gord Bamford, and Jake Matthews to name a few. After a not-so-successful event in his hometown of Owen Sound, Ontario, Catto took a three year break from music and worked as a car salesman.
Catto returned to the world of performing and songwriting in the Christian genre. He's garnered success in Christian music, with 15 of his singles breaking top ten charts at Canadian radio. His most recent album Only Love was released in February 2019.
Over the last year, Jeff has weaved his way back into the country genre, and released his latest single, "Round of Life".
Stream "Round Of Life" By Jeff Catto
Looking back on his early career, Catto has been able to see the immense growth of the indie-country community. When he was first starting out, it was hard to get together with others to write. It was also tough to get people out to shows, and artists weren't easily connected.
Today, he sees how it has completely flipped. Artists are connecting all the time, writing music together, playing virtual shows and staying connected after the fact. He's so thrilled to be part of the Canadian indie-country community.
Catto grew up listening to the AM dial per his mother's preferences, along with Kenny Chesney, Dierks Bentley, and Brooks and Dunn. His tastes in music are diverse; however, he's a big Eminem fan, and a Christian artist as well. He's recently been listening to Niko Moon and loves what he's doing with his music direction. Catto is a fan of genre crossovers.
The pandemic presented Catto with some initial challenges, but overall a lot of opportunity, and a lot to be grateful for. Living in Woodstock, Ontario with his wife and six children, he went from working from home every day, to a houseful of kids in remote learning. It took some adjusting, but the Catto family has found their rhythm, and he's grateful to have had so much precious time with his children, that busy schedules and school would not typically allow for.
Grateful for the added time, Catto has been connecting with his own life as a songwriter putting music together that's meaningful to him.
"It's not about three minutes and thirty seconds and a catchy hook anymore."
Reflecting on over a decade as a musician, Catto's learned some valuable lessons. His biggest piece of advice for young artists is, "Never give up, don't take shortcuts. Humble yourself. There are better artists and writers than you. Go do what you love to do."
Catto has lots to look forward to in the second half of 2021. He will be releasing another single later this year, along with his upcoming album, Songs For My Wife.
Stream Jeff Catto's Latest Single
Watch The Music Video For "Round Of Life"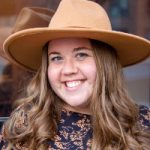 Country music lover with an unhealthy collection of concert t-shirts. Always looking for up and coming artists. Believer in music's ability to soothe the soul. Connect with me on Instagram and Twitter.