Boots & Hearts Music Festival in Oro-Medonte is Canada's biggest country music festival and has a reputation of booking the best talent in country music. This year's festival has headliners like Florida Georgia Line, Alan Jackson, Thomas Rhett & Billy Currington.
While the headliners this year are unreal (seriously… Alan Jackson?! YES!), there are so many great Canadian acts playing throughout the weekend, that we thought we would put a list together of the top 5 Canadian artists you have to check out at this year's Boots & Hearts Music Festival.
There is so much Canadian talent at the festival this year, so narrowing it down has been next to impossible. But we took a stab at it, and this is what we determined:
5. Leaving Thomas at Boots & Hearts
When: Sunday August 12, 2018 at 7pm
Where: SiriusXM House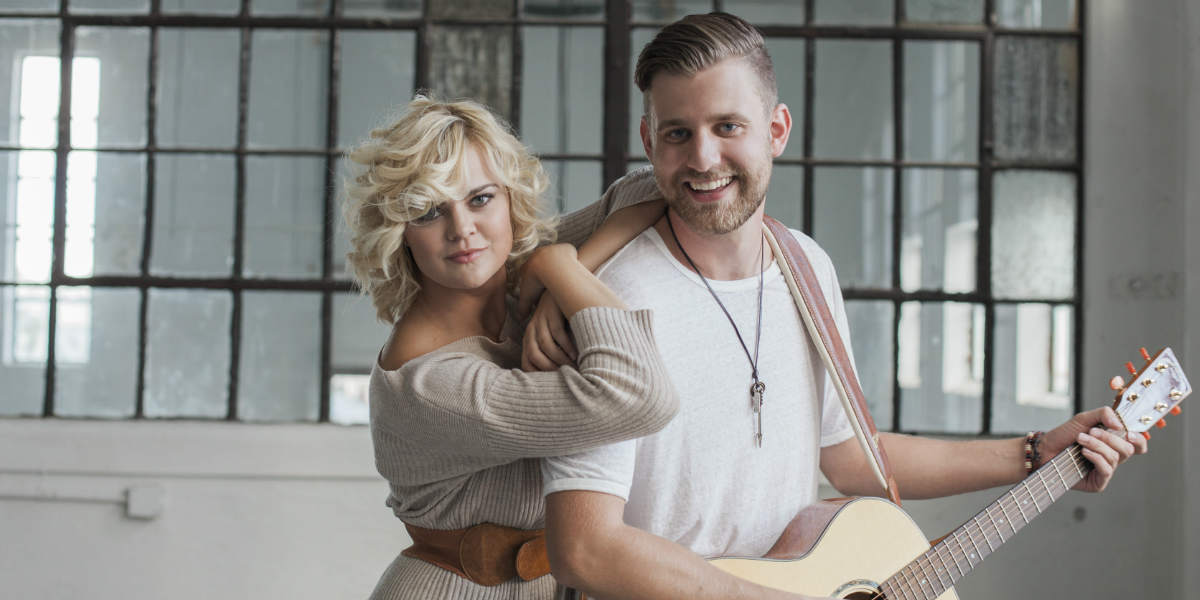 Leaving Thomas are a pop / country duo consisting of best friends Annika Odegard and Bryton Udy – they make it explicitly clear that they are not an item… take that as you will. These two are from Calgary, and met while competing in the Calgary Stampede Talent Search. Not long after that they teamed up and started writing together.
Their EP was recently released, and it's really great! Despite their insistence that they are not a couple, it's hard not to imagine that they are when listening to their music. Although, I guess it worked well for Sugarland, so why not here?
These two compliment each other very nicely, and it's hard not to feel something when you hear their music. They performed at last year's Boots & Hearts music festival, so it's great that they are coming back! They put on a wonderful show, which you won't be disappointed in. So, at 7pm on Sunday be sure to make your way over to the SiriusXM House.
If you've never heard their music before, check out "Blame it on the Neon".
4. Kira Isabella at Boots & Hearts
When: Sunday August, 12, 2018 at 4:15pm
Where: Main Stage
It's been a bit since we've heard from Kira Isabella, but the last 6 months or so, she's been busy releasing new music and touring across the country. This Ottawa country artist has basically grown up in the Canadian country music scene, and we've seen so many different sides to her through her music.
She's a great writer, has a fantastic voice, and an unavoidable stage presence. This isn't her first time performing at Boots & Hearts, but her first in at least a few years. Be sure to go see her on the Main Stage on Sunday August 12th at 4:15pm. You'll be blown away by her explosive voice and her show.
Listen to "Little Girl", Kira Isabella's latest single.
3. Aaron Goodvin at Boots & Hearts
When: Saturday August 11th, 2018 at 4:20pm and 7pm
Where: SiriusXM House (4:20pm), Front Porch Stage (7pm)
This has been a tremendous year for Aaron Goodvin! He's had singles on the top of the charts for what seems like a million weeks. His music is really connecting with fans, and is sure to draw a crowd on the Front Porch Stage. Aaron got his start as a songwriter, having tracked for a little known artist named Luke Bryan – lol!
Although a great writer, his debut single is where people really started to take note of his career. "Knock on Wood" landed in the top 40 at Canadian country radio, and his following three singles placed in the top 10 – and basically never left. He always brings a party to his performances, so be sure to check him out at either of his performances (or both) on Saturday August 11th.
Listen to "Lonely Drum" from Aaron Goodvin
2. Lindsay Ell at Boots & Hearts
When: Sunday August 12th, 2018 at 3:45pm and 6:45pm
Where: SiriusXM House (3:45pm), Front Porch Stage (6:45pm)
If you've never seen Lindsay Ell perform live, then you MUST go see her. Since you're going to be busy at 7pm listening to Leaving Thomas, go check out Lindsay performing at 3:45 in the SiriusXM House. Lindsay is one of the best guitarists in country music – and we don't mean best female guitarists. We mean best guitarist.
She has performed multiple times with Brad Paisley, and she can play just as well as him. She has a great voice too. Seeing her perform live is one of the most surreal musical experiences. It's hard to decide what to be more impressed with: Her voice, her lyrics, or her guitar playing.
If you decide to watch her on the Front Porch, you'll be able to experience the full experience of her band and performance. Regardless, whichever performance you go to, you have to go see her.
Watch her music video for "Criminal"
1. Jade Eagleson at Boots & Hearts
When: Thursday August 9, 2018 at 7:30pm
Where: Front Porch Stage
Jade Eagleson was the winner of last year's Emerging Artist Showcase at Boots & Hearts. It's always amazing to see the previous year's winner perform at the festival the following year. The growth that is shown is always so great! Jade (cool name, eh?) has had a great year.
Jade's sound stunned audiences last year which saw him take home the top prize. Jade was immediately signed to Universal Music Canada and has been working on his debut album ever since. It's been a whirlwind of a year, it's sure to keep getting crazier for Mr. Eagleson.
We couldn't be happier for Jade. He's one of the most down to earth artists you can meet. Go see him on Thursday on the Front Porch Stage at 7:30pm. You won't be disappointed!
Listen to his debut single "Got Your Name on It".
Other Canadian Artists at Boots & Hearts 2018
These aren't the only Canadian artists at this year's festival. Like we mentioned above, it was impossible to make this list. But we wanted to create a list of artists that you may not be as familiar with, so we can help you discover new great music from Canadian country artists.
Other Canadian artists at the festival this year include:
Dallas Smith
James Barker Band
The Washboard Union
Lindsay Ell
Meghan Patrick
Madeline Merlo
Jason Blaine
Aaron Goodvin
River Town Saints
Kira Isabella
Bobby Wills
Chris Buck Band
Petric
Sons of Daughters
Genevieve Fisher
Jade Eagleson
Andrew Hyatt
Jason Benoit
Leaving Thomas
and more…