Ben Chase hails from picturesque Prince Edward Island, and today he shares the music video for his autobiographical single "Saltwater Cowboy". 
"Saltwater Cowboy" is a heartfelt tribute to Ben's journey, blending the rugged charm of island life, the thrill of fishing, and, of course, the soulful essence of country music.
Co-written by Ben Chase, Drew Gregory, and Lawrence Maxwell, and produced by Grady Saxman, "Saltwater Cowboy" is the fourth single of 2023 from this talented artist. It serves as the perfect teaser before the much-anticipated arrival of his debut album, That Was Then, This Is Now, to be released September 29th, 2023.
In discussing the music video, Ben reveals the inspiration behind the song. It all started with a "real" cowboy's question after a show in Red Deer, Alberta, who marvelled at Ben's knowledge of good country music. His response, "I'm a Saltwater Cowboy," became the foundation for this memorable song. The video captures the essence of both island life and country music, featuring stunning scenes at sea in PEI and lively footage from Ben's performance at the Calgary Stampede.
More About Ben Chase
Having spent four years on the Alberta plains where he achieved finalist status in the 2019 Project WILD Country Artist Development competition and won the Fans' Choice at the 2020 Country Music Alberta Awards, Chase made Nashville his new full-time home in 2021. 
"Saltwater Cowboy" is his fourth single out of Music City, adding to his impressive musical portfolio, which already includes 11 singles and over 2 million streams across Spotify, Amazon, and Apple Music.
RELATED: Learn more about Ben's debut single "All Over It" …
Ben Chase's remarkable journey has earned him recognition from various awards bodies, including Country Music Alberta, Music PEI, YYC Music, and the East Coast Music Awards. He's played major stages like the Calgary Stampede, the Cavendish Beach Music Festival, Big Valley Jamboree in Canada, The Listening Room, Whiskey Jam, and The Bluebird Café.
Connect With Ben Chase On Social Media
Follow Ben Chase on social media to keep up to date on what he's up to!
Instagram – @thebenchase
TikTok – @thebenchase
Facebook – Ben Chase Music
Twitter – @thebenchase
Stream "Saltwater Cowboy" By Ben Chase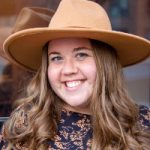 Country music lover with an unhealthy collection of concert t-shirts. Always looking for up and coming artists. Believer in music's ability to soothe the soul. Connect with me on Instagram and Twitter.