2021 … what a year. It was a year filled with disappointment, loneliness, bread-making, and more. But it was also a huge year in Canadian country music.
Overall the news of the year was flooded with news about the pandemic, political discourse, and election news. But there was also a huge amount of news that surfaced in the world of the country music.
From the announcements of festivals and live music being back, to artists breaking records, tragedy, and to artists leaving bands, it was clearly a big year.
We talked about a lot of news the last 12 months, but some stories really stood out and resonated with you. We put together the top 7 news stories of 2021 from Front Porch Music.
So here's the biggest Canadian country news stories from 2021.
7. The Reklaws Break Records With Their Single "What The Truck" With Sacha
In the Summer of 2021, The Reklaws released "What The Truck" featuring emerging artist Sacha. This song immediately made history for a number of reasons.
This song blew up even before it was officially released.
The duo started promoting the song on TikTok while they were writing it, and before Sacha was signed on to join them. They asked followers to write the next verse of the song. One of the submissions came from Sacha, and they asked her to join them on the song as a featured artist.
Once it's released, the song quickly reached over a million domestic streams. "What The Truck" became the fastest-rising Canadian country song in history.
The Reklaws largely have their fans on TikTok to thank for this historic achievement.
RELATED: Sacha joins The Reklaws with "What The Truck" and immediately break records …
6. Tim Hicks Hits The Road With His Campfire Troubadour Tour
After more than a year of no live shows in Canada, Tim Hicks announced an intimate tour to promote his Campfire Troubadour EP.
The Campfire Troubadour Tour was a great success.
It was acoustic shows that had the vibe of sitting around a campfire. The tour featured small, intimate crowds (socially distanced of course), interesting venues, campfire stories, and songs everyone could sing along with.
Throughout the show Tim told stories of how his songs came to be. He shared how the EP and tour idea came about. He and his wife Amanda love to entertain, so he missed the times when they would all sit around a bonfire and have fun. So he set out to recreate that feeling he was missing.
This tour successfully achieved that mission …
RELATED: Tim Hicks and Dustin Bird give fans their first concert experience amidst the pandemic …
5. Curtis Rempel Leaves High Valley and Returns To Canada
This was a shocking story to come out of 2021, and it continues to be one of the most visited news stories on Front Porch Music.
At the height of the pandemic High Valley announced that Curtis, one of the Rempel brothers, has left the band and moved back to Canada to start a business with his wife.
This announcement left a lot of question marks to fans of the massively successful brother duo. What would this mean for the future of High Valley?
"Moving forward, I am so excited for you all to hear our new music and come see us on the road," Brad says. "I am also excited for Curtis to start his new career and dive in to his own passions."
So, High Valley may no longer be a family duo, but rather expanded to become a full band.
RELATED: Curtis Rempel packs up his bags and heads back to Canada …
4. Riley Taylor Is Crowned The Winner Of The 2021 Boots & Hearts Emerging Artist Showcase
When we broke this story in August of 2021, people went nuts …
A relatively unknown artist won the legendary 2021 Boots & Hearts Emerging Artist Showcase, and people tried to find him. When you try to find Riley Taylor online, not much comes up! He didn't have much of a social media presence, and no music released.
This mysterious artist intrigued people … so they flooded to Front Porch Music to learn more about him.
From the moment he hit the stage on Friday August 6, 2021 it was clear he offered something special. He opened his mouth and everyone knew he was going to be a contender.
We asked him what he thought when he arrived to Burl's Creek. "I can't believe it," he said. "We pulled in [to Burl's Creek] and I saw the stage and I just started laughing my ass off. I've never even seen a stage that big. It was like 'wow, okay I'm going to play on that in a couple hours … that's pretty sweet.'"
When it was announced that he was the Boots & Hearts Emerging Artist, the look of shock and disbelief hit Riley's face and it was quickly followed by absolute joy.
RELATED: Riley Taylor is crowned the winner of the 2021 Boots & Hearts Emerging Artist …
3. Country Music Returns To The East Coast In The Road Back To Cavendish
There's a couple reasons why the announcement of the Road Back To Cavendish was one of the top stories of 2021.
First, it was an announcement that live music was coming back to Canada's East Coast. After two years of cancelled events, country fans in Atlantic Canada were craving any kind of live music. So this announcement resulted in excitement from many people.
It was also a really great idea from the team at Cavendish Beach Music Festival. It was a concert series that would take place for an entire year that will ultimately result in the triumphant return to the 2022 Cavendish Beach Music Festival.
Second, the Cavendish Beach Music Festival itself was a huge new story. They announced that one of the top country artists will be headlining the festival this year. Luke Comb is an incredibly in demand artist, so the opportunity to see this artist live in Atlantic Canada is one that got fans excited.
It's going to be so great to be back in Cavendish this year. We'll see you there PEI!
RELATED: Check out the lineup for the 2022 Cavendish Beach Music Festival …
2. Shania Twain Announced As The Headliner For The 2022 Boots & Hearts Music Festival
This one nearly broke the Front Porch website when it was announced …
Canadian country icon Shania Twain was announced as the headliner for the return of the Boots & Hearts Music Festival. This was a historic announcement for the festival for a number of reasons.
This is the first time a Canadian artist will headline the festival.
This will be the first Canadian festival Shania has ever headlined (how is that possible?)
The lineup on Sunday will feature all female artists.
So far, more than half the artists announced are Canadian.
As indicated above, this announcement nearly broke this website … our servers were truly put to the test. This tells us that there's a real thirst for this year's festival and that people are really excited for the lineup they have put together
RELATED: See the full lineup for the 2022 Boots & Hearts Music Festival …
1. Luke Hunter Suffers From Severe Accident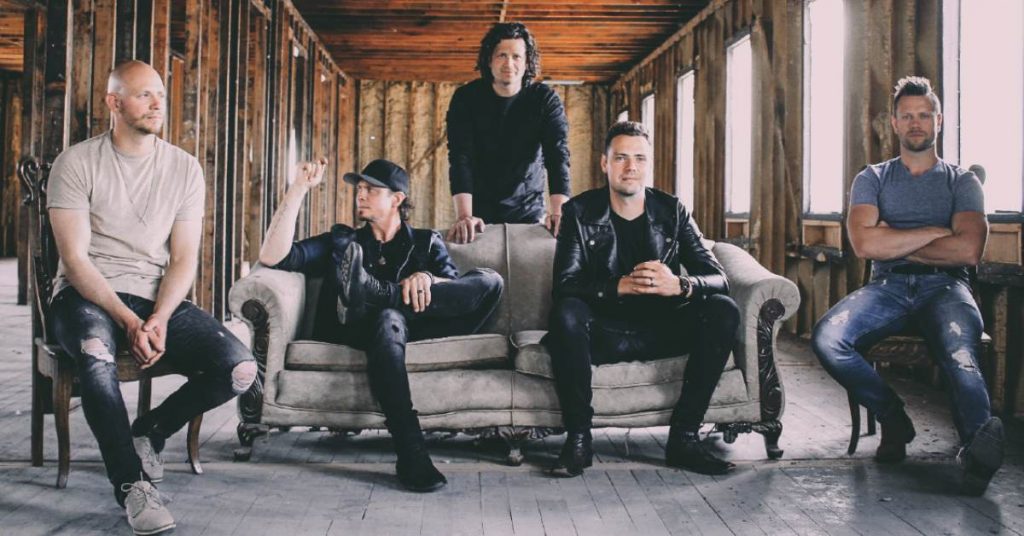 This was by far the biggest news story in the Canadian country music industry for 2021.
In May, the Hunter Brothers posted a note on their Facebook page saying that there had been a severe accident that involved Luke Hunter and he was recovering in hospital. Fans were understandably in shock and concerned for the family and Luke himself.
It was a picture of Luke in the hospital with casts on his arms. It also included a lengthy post describing what had happened.
Luke is still recovering and working on rehabilitation of his arms and hand movement.
Fans of the band have been checking in all year to catch any updates with Luke. This piece of news has consistently been the most viewed piece of content on Front Porch Music every month since May 2021.
Seeing his smile throughout this tough time is an inspiration. From all of us here at Front Porch Music, we wish you the best and can't wait to see the result of your recovery!
Keep smiling Luke … it's an inspiration.
RELATED: Luke Hunter had a severe accident and is still recovering …
What a year!
In the year that has felt like it went by so fast, but also so slow … we're so happy to have been able to keep you all up to date with the latest in country music news.
As we head in to 2022, we will absolutely keep you updated on all the biggest news in Country music in Canada.
In country music, the Front Porch has long been a place of reflection. A place where you can look at the life you have inside that front door. A place where time almost seems to stand still, where you can get away. It's also a place where you can go to observe the world as it passes by you. To think about your place out there beyond the driveway.