Hunter Brothers are a busy band of …literal brothers, who are known for their incredible harmonies.
Growing up in Shaunavon, Saskatchewan, Ty, Dusty, JJ, Luke, and Brock know a thing or two about playing hockey, hard work on the farm, and country music.
We had all five brothers On The Porch where we chatted about growing up in rural Saskatchewan, how they got into music together, and their newest single, "Peace Love & Country Music".
The brothers also chatted about where each of their strengths lie and how often Ty loses his wallet and passport – spoiler. It happens a lot! His wife had to get him a tracking tile for his wallet.
We also talked about some of the antics they get up to on the farm. If you happen to look up said antics, do not try any of it at home.
Thanks for checking out the latest episode of On The Porch with Front Porch Music!
RELATED: Have a listened to their latest single "Peace, Love & Country Music" …
On The Porch with Front Porch Music Season 1 Episode 13: "Peace, Love & What's in the Shaunavon Water with Hunter Brothers"
Thanks so much for checking out this episode of On The Porch with Front Porch Music. If you liked it, please rate, review and subscribe … It's the easiest way to support our show.
Grab a drink, pull up a chair, and join us On The Front Porch, every other Tuesday.
On The Porch with Front Porch Music is a Front Porch Production and hosted by Logan Miller and Jenna Weishar. This episode was edited and produced by Jason Saunders.
The theme song for this podcast was written, produced, and performed by Owen Riegling.
Listen To Popular Episodes Of On The Porch with Front Porch Music
Catch up with past episodes of our podcast! We've talked to some amazing artists, and you'll get to know them better than ever before.
Here's some of our popular episodes below.
See a list of all our previous episodes of the podcast and have a listen.
S1:E11 – Nate Haller
S1:E8 – River Town Saints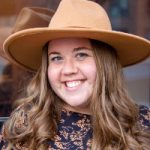 Country music lover with an unhealthy collection of concert t-shirts. Always looking for up and coming artists. Believer in music's ability to soothe the soul. Connect with me on Instagram and Twitter.