The Prairie States have released their newest single "Rebel Phase" which hit streaming platforms today.
Along with their new single comes the announcement of their signing to Willing Records, founded by fellow country artist, Bobby Wills.
"Rebel Phase" is the first release of 2022 for The Prairie States and follows the success of their late-2021 release, "Ferris Wheel".
"Rebel Phase"
"Rebel Phase" is about taking a soaring leap of faith, without a parachute, into a lifestyle that rides beyond the horizon. It's about roots that continue to grow but never stay planted and living a life that is chosen, not chosen for you."
"Rebel Phase" really zeroes in on the idea of taking your own path no matter where those around you are at; being at a different phase in your life in comparison to the people around you and embracing it.
"Rebel Phase" and the story behind the song really pair with the sound we've come to know as The Prairie States. Hints of nostalgia and traditional country that truly encompass a modern-take on country music drive a listening experience like no other in the Canadian country music industry.
The Prairie States have really solidified a unique sound that captivates listeners whose preferences vary across the country genre.
About The Prairie States
With a sound fueled by searing guitars, modern rhythms, and soulful vocals, The Prairie States was born out of a desire to put a fresh touch on a classic design. The band formed in 2017 and began writing together, producing their debut independent debut album, The Right Direction.
With nine Country Music Alberta Awards, including the 2018 Rising Star, 2019 and 2021 Horizon Group/Duo Of The Year, 2020 Songwriters of the Year, and 2021 Album Of The Year, as well as 1st place in the 2018 Project Wild Artist Development Program, it's proof the Edmonton-based band has solidified their space in the Canadian country landscape and have a lot more ahead of them.
RELATED: See the list of nominees and winners from the 2022 CMAB Awards …
With their signing to Willing Records, The Prairie States are excited to work with Bobby Wills and team.
Jeff Dick of The Prairie States added, "Their grassroots approach makes pivoting into new ideas seamless and is the perfect fit for us. With this team that believes in our music as much as we do, there's no telling what we can accomplish together."
The Prairie States on Social Media
Instagram
Twitter
Facebook
TikTok
Stream "Rebel Phase" By The Prairie States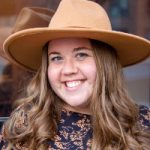 Country music lover with an unhealthy collection of concert t-shirts. Always looking for up and coming artists. Believer in music's ability to soothe the soul. Connect with me on Instagram and Twitter.