Alberta-based Ryan Lindsay kicked off the cooler season with his double-release "Fall," which features two cozy singles, "If Your Heart Ain't In It" and "You, Me and the Mountains."
"If Your Heart Ain't In It" is a traditionally-infused song with heavy 90s country influences. The sound actually reminds me of Clay Walker's, "She Won't Be Lonely Long." The story behind the song is, if you're not in it for a deeper, genuine connection, then your insincerity will not pay off.
"If your heart ain't in it, you ain't got a chance with hers." I think that line delivers the sentiment effectively.
"You, Me and the Mountains" is about the connection lovers gain when getting away to surround themselves with nature and the mountains. The song is about the longing of getting away somewhere a little more secluded to spend time together, interrupted by just the sound of the coyotes.
Lindsay's sound and lyrics are connected to his experiences; whether that's in his personal life or through the adventure side. He's been on solo hiking trips up mountains in Greenland and across the Arctic. His genuine, down-home, spirit emulates through his music as he tells stories that are reflective of his own life.
Lindsay recently scooped a 2021 CCMA Award nomination for Alternative Country Album of the Year for his 2020 release, 'The Ride.' He's also picked up the award for Country Music Alberta awards for Album of the Year and Horizon Male Artist of the Year.
Looking to follow Ryan Lindsay's journey? Follow him on Instagram, Twitter, Facebook and Tik Tok.
Stream "Fall" By Ryan Lindsay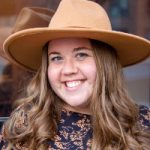 Country music lover with an unhealthy collection of concert t-shirts. Always looking for up and coming artists. Believer in music's ability to soothe the soul. Connect with me on Instagram and Twitter.