Danielle Ryan has been working on her artistry for over ten years and is celebrating her debut EP, Middle of the Madness released with 604 Records earlier this month.
The momentum won't be slowing down anytime soon for Danielle, who has placed in the top eight for SiriusXM's Top of the Country. She will be taking part in this development contest leading to a top three selection and finale hosted at the CCMA Awards in September.
I got to sit down with Danielle and talk about all things from contest wins over the years, home renovation projects, connecting with 604 Records, and writing music with her brother.
Without a doubt, connecting with Danielle was one of my favourites of this year. She was so happy to chat, absolutely humble (she even said to me, "I can't even believe people want to talk to me, I really can't"), and wanted to get to know me just as much as I wanted to get to know her.
Keep reading to learn more about our conversation!
Five Questions with Danielle Ryan
1. How has a focus on being a strong songwriter progressed your skills in other areas of your artistry?
Danielle has been working on her songwriting since she was young; in fact, she was twelve years old when she decided she wanted to write and perform country music. Some songs on her EP, Middle of the Madness, were written when she was just sixteen and seventeen years old.
Focusing on developing her skills around songwriting has been an important component of growing as an artist, learning what she wants to say, and being able to define who Danielle Ryan is.
"I wasn't the best singer, I was an okay singer when I first started."
In working on becoming a strong songwriter over the years, other skills, including vocals, being a business person, playing instruments, and having a stage performance, have all had to shape up along the way as well.
"If I weren't songwriting, I wouldn't do what I do. I wouldn't like to just sing songs. I've never really loved performing covers. It's not what I think about when I think about being on stage."
For Danielle, it's her passion for songwriting that found her at school for music, taking vocal lessons, and wanting to grow in these other areas. 
2. You waited to release music until you were in a position where you felt your sound was developed. Why was that so important to you?
"I was in a spot where I had a couple songs here and there and I was always iffy about putting it out there."
For Danielle, she didn't want to come out of the gate with a song or sound that then labeled or described her in a way that would stick, especially when there was so much growth to be had. She wanted to have a sound she believed in and a compilation of music that she felt represented her and what she wanted to say.
"I didn't want to release a song at thirteen and then nothing for a long time. It would pin that to my identity. It was always in my head that I wanted it to be right."
Danielle didn't just want to say she had music released, without a foundation and direction she was confident in pursuing. It also felt important to her to have a team around her that she could trust to help her do well.
An exercise in patience is an understatement. She found herself working with teams that would push for release dates and have timelines laid out that didn't actually work. When it came to factoring in the pandemic and how that would impact her introduction to the Canadian country landscape, there were a lot of decisions around when and how.
She's definitely excited to have music out that she truly believes in and is meaningful to her. It was all worth the years of working hard and waiting until she was in a place she felt ready.
3. You've learned a lot during your time in the industry. What's something you feel is good advice for young artists?
Without hesitation, Danielle answered this question simply.
"Ask questions and be honest."
She's made a point of asking lots of questions, trusting the people around her to give her sound advice, and raising her hand when she didn't feel good about a decision. At times, she recognizes, it can feel difficult, but in the end, you want to feel that all decisions are informed and well-representative of you.
She's worked hard her whole career to be honest and genuine. She learned fairly quickly that when she sees other artists who are honest and authentic, she's quite drawn to them.
On that note, she also says, "You want to work with honest people. You have to sit down and ask people to take the time to talk to you. Don't be afraid, it pays off."
4. You are so true to yourself – did you ever struggle with feeling like you had to be something else or that there were expectations set of you? Do you still feel that way sometimes now?
"Yes, I definitely felt expectations and pressure, but I was pretty quick to shut it down. My parents raised me to be super stubborn in the best and worst way. I've always wanted to tell my own story and have been very set on that."
It's really difficult to manage the expectations of others, the plans they decide are right for you and the advice you should listen to. She recognizes how hard it was for her at eighteen, feeling like she had to listen to people who had been in the industry for so long.
"It was hard, but I was quick to say no when something didn't fit. I just wanted to sing my own tunes that I wrote on my bedroom floor."
5. What are qualities of your inner circle of trusted people that you prioritize?
If you take a pass through Danielle Ryan's TikTok and Instagram, there's no shortage of her being her authentic self, having fun, and letting people see her for who she is. 
Looking at the people she's surrounded herself with, she summarized her trusted inner circle as "fun and loyal."
"Loyalty is a really big quality. It's hard to work in an industry like this and not surround yourself with people you know have your back."
Danielle's partner in crime is her brother. They write together, he plays with her, and spends time in the studio working collaboratively on her music.
It's safe to say, where she is now, is surrounded by a group that truly supports her and she feels very lucky for that.
More About Danielle Ryan
Growing up on a dairy farm in rural British Columbia, Danielle has always loved performing. She grew up doing music theatre and church choir, and at just twelve years old decided she wanted to write country music and be a country singer.
Growing up in a family of six siblings, they each got to pick a sport and an instrument. She says they really are all each other's best friends. They've all been connected to music in some way, but her and her brother work closely together as a songwriting duo. 
RELATED: Have you listened to "Weather Man" by Danielle yet? …
She taught herself to play guitar, and began writing songs and chronicling the story of her life. She took part in a number of singing contests, including the 2016 Canadian Country Music Association (CCMA) Discovery Program where she earned a Top-6 finish, and a win with Country Music Television (CMT)'s Chevy From the Tailgate Contest.
She spent a lot of years learning the business, working with teams and producers that didn't necessarily have her best interests in mind, and trying to find her tribe. A number of negative experiences that could have resulted in her calling it quits, and she says that thought never crossed her mind. It was these tough experiences, in combination with a true passion for what she was doing that had her persevering.
She happened to be at a show at Red Truck Brewery watching JoJo Mason, when Jonathan Simkin of 604 Records sat down at her table. After chatting with Simkin, he said he was looking for a female country singer to add to the roster and asked her to send her music over. She later signed an artist development deal, where she's been "making music and living somewhat of a dream" working up to the release of her debut EP, Middle of the Madness.
"It's crazy to think at twelve years old my dream was to release a song, and now I've got a whole album," says Danielle looking back on the moments that led her to where she is today.
When she isn't in the studio tracking or on her bedroom floor penning lyrics, Danielle spends time navigating her love-hate relationship with home renovations. She has lots of ideas, has been working on her home, but really hates the process. The final product is really what keeps her going (check out her Instagram and TikTok where she shares some of her home renos).
Ryan convinced her husband that they needed a pup, which turned to a second and third during the pandemic, so she is currently a parent to three golden doodles.
RELATED: Catch up with one of our previous women in Canadian country spotlight artists Elyse Saunders …
"I didn't really think it through. Trying to walk them all on a leash is so funny."
With lots to keep her busy, Danielle Ryan has the work ethic of a dairy farmer, and a creativity that has cultivated into music that reflects her own life stories, yet connects to listeners and makes them feel like they're part of the journey.
You can learn more about Danielle Ryan on her website and by following her on social media.
Danielle Ryan on Social Media!
Instagram
TikTok
Twitter
Facebook
Youtube
Stream Danielle Ryan's Music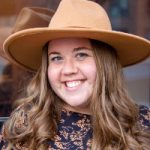 Country music lover with an unhealthy collection of concert t-shirts. Always looking for up and coming artists. Believer in music's ability to soothe the soul. Connect with me on Instagram and Twitter.