Emerging artist Taylor-Rae's brand new summer lovin' single "I Can't" is out on all streaming platforms today!
"I Can't" is the perfect carefree, losing yourself to love, butterflies when you hear their voice, song. It perfectly summarizes that feeling of being on the edge of love and letting yourself fall.
"'I Can't' is all about throwing caution to the wind, and finally thinking with your heart," says Taylor-Rae.
The perfect juxtaposition to her previous single, "I Can't" is just so sweet and warm. When I first heard it, I had a smile on my face, and was instantly dreaming about driving with the top down (of a convertible I do not have, mind you) along the shoreline, with the warm sun beating down.
Taylor-Rae's powerful vocals and infectious personality are elevated through the laid back, acoustic-driven instrumentals.
The lyrics remind us that with our hearts, and our lives, you have to embrace what you want. "I Can't" shouldn't be a reason not to try. So cheers to diving in to that summer fling, taking that next step, and putting your heart first!
RELATED: Have you listened to our episode of On The Porch with Taylor-Rae?
Check out Taylor-Rae's Instagram Reel of why she loves her new single
Taylor-Rae Is A Finalist At The Boots and Hearts Emerging Artist Showcase
As if Taylor-Rae's star isn't already on the rise, she will be taking the stage at Boots & Hearts to compete in the 2022 Emerging Artist Showcase.
Among the Top 7 finalists announced recently, Taylor-Rae will be competing for an opportunity to release a single with Universal Music Canada, management sessions from The Core Entertainment, and digital marketing and branding support from Front Porch Music + Marketing.
RELATED: See the full list of the finalists in the Emerging Artist Showcase …
Taylor-Rae is heading to Burl's Creek in Oro-Medonte, Ontario August 4th.
Stream "I Can't" By Taylor-Rae
Calgary Stampede, BCCMAs and "Are You Still Up"
Taylor-Rae is fresh off some pretty big shows; she took the stage at Cowboys Music Festival and the Coca-Cola Stage at the Calgary Stampede.
She also performed at the 45th Annual BCCMA Awards in May, where she was also nominated for Female Artist of the Year, Interactive Artist of the Year & Fan's Choice Award.
Her October 2021 smash breakup single "Are You Still Up" has amassed over 1.5 million streams across platforms to date and debuted at #3 on the iTunes Country Chart.
With lots more to go this year, Taylor-Rae isn't slowing down any time soon.
Taylor-Rae on Social Media
Keep up with Taylor-Rae on Instagram, Twitter, TikTok, and Facebook.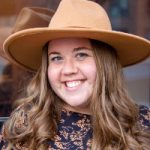 Country music lover with an unhealthy collection of concert t-shirts. Always looking for up and coming artists. Believer in music's ability to soothe the soul. Connect with me on Instagram and Twitter.