Toronto-based country singer-songwriter Jessica Sevier dropped her newest single "Legends of the Summer" via all streaming platforms today.
The perfect track to get you in the mood for another crazy summer, the nostalgic "Legends of the Summer" has something in it for everyone.
"Legends Of The Summer" Follows Success of Previous Single
Coming off the heels of momentum with her previous single "See You There", Jessica Sevier's latest single showcases her unique voice, one we haven't heard across the Canadian country music landscape.
Nostalgia. Carefree. Summer Romance. Nowhere to go and nowhere to be.
"To me this song recalls the memories of crazy teenage love and those summers you spent under the sun with no rules and no consequences. I think our first loves are always stuck in the back of our mind forever. We might look back and think of how legendary we felt in those times, being on top of the world in stupid mixed up teenage romance," says Jess on the single.
Relatable for many, the first love really makes you feel like you're on top of the world. Looking back on those days, hopefully it puts a smile on your face when you think of the feelings that overwhelmed you.
"Legends of the Summer" was written by Emma Lee, Karen Kosowski, Jessica Cayne and Maddie Walker, and produced by Matt Koebel.
More About Jessica Sevier
Toronto-born and raised Jessica Sevier has been working on her art as a multi-instrumentalist and vocalist for a number of years. Sevier has written many songs combining elements of country, classic rock, and pop.
Sevier has released many singles since her debut "Ghost of Tom" in 2019, which collected over 100 thousand streams on Spotify within its first few months of release.
Jessica's single "Heads Up" which reached #3 on the Canadian Indie Country Charts as well as "Empty Pockets", which peaked at #5 on the Canadian Indie Country Charts.
Her 2022 single "Confetti" amassed over half a million streams on Spotify alone. Her most recent single "See You There" saw support from a number of editorial playlists, such as Spotify's Live Country, Spotify Equal, and Next From Nashville, along with Amazon Music's Breakthrough Country and Just North of Nashville.
She competed on the tv show, The Shot: Remastered and performed at CMW Indie Week and was in the Top 12 for CNE Rising Star Competition in 2020.
Be sure to follow Jessica on Instagram and TikTok.
Stream "Legends of the Summer" by Jessica Sevier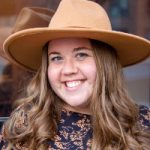 Country music lover with an unhealthy collection of concert t-shirts. Always looking for up and coming artists. Believer in music's ability to soothe the soul. Connect with me on Instagram and Twitter.