In just one year, Mark Ledlin has certainly made waves in the country music scene. From a TikTok viral single, to his first ever stage performance at Boots and Hearts for the Emerging Artist Showcase, to making it as a semi-finalist for SiriusXM's Top Of The Country competition, the emerging country artist is on a fast track.
To top it off, Ledlin has been playing shows across British Columbia, including Sunfest Music Festival.
July saw the release of Mark Ledlin's debut EP, Cowboys Wear Sneakers Too. Just over a year after releasing the smash single "Drink About Me", Ledlin's first EP is nothing short of exhilarating.
Mark will be taking over Vancouver's iconic Roxy Theatre in September for the release party for Cowboys Wear Sneakers Too.
Behind Cowboys Wear Sneakers Too
Mark has been hard at work on his debut EP for over a year and wanted to be sure it was reflective of where he's been and where he's at in his life right now.
He says, "This EP has been in the works for over a year and I wanted to make sure it wasn't one dimensional. I wanted to emphasize that there is a story being told through the record and not just the lyrics in the songs. Through 'Know Who I Am', to "Montana" to the title track 'Cowboys Wear Sneakers Too', I wanted there to be a timeline correlation with the emotion of the songs as well as the stories they portray."
Mark has made it very clear that he is not here to put on a cowboy hat and belt buckle and call himself a cowboy. From his ball caps to his Nikes, he's opening up his life to listeners.
Overall reception toward the EP is proof that Mark Ledlin may just be getting started, but he's certainly not slowing down anytime soon.
Mark Ledlin Joined us On The Porch
Cowboys Wear Sneakers Too: Track By Track
While Cowboys Wear Sneakers Too features "Drink About Me", it also features five brand new songs, three of which were released leading up to the EP.
RELATED: Listen to "Drink About Me". The previous single from Mark Ledlin …
"These songs aren't just lyrics thrown together, they're all true feelings I've experienced in my life. 'Slower Than You Planned' being about a summer fling you just wish lasted a little bit longer because you don't want that feeling to end. Then going to "Someone Else's Ring" obviously telling a story about your partner moving on and you're experiencing that first hand. Then you get "Drink About Me" being the I'm now better off anthem. All the songs and stories have a correlation."
Mark continues by acknowledging the genre-bending title track "Cowboys Wear Sneakers Too".
"I think 'Cowboys Wear Sneakers Too' might turn some heads in a good way and also might come off a bit strong. But I've seen friends fall for a costume as opposed to falling for the person wearing them. If you're one of the people who gets offended by the song, It's most likely because it's probably describing you. Almost like a sorry not sorry kind of vibe."
Getting to know Mark Ledlin through his music is as easy as actually sitting down to chat with him. I asked what three songs best help a listener get to know him.
He said, "If you'd only had three options on this EP, I'd say you'd have to listen to 'Cowboys Wear Sneakers Too', a close second is 'Montana' and to wrap it up it's gotta be 'Know Who I Am'.
With more music just over the horizon, Mark Ledlin is hard to keep up with! Make sure to follow him on socials to stay posted.
Stream Cowboys Wear Sneakers Too by Mark Ledlin
Check Out Mark Ledlin on Social Media!
Instagram – @mledlin
Facebook – Mark Ledlin
TikTok – @mark.ledlin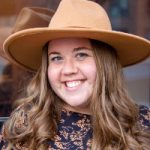 Country music lover with an unhealthy collection of concert t-shirts. Always looking for up and coming artists. Believer in music's ability to soothe the soul. Connect with me on Instagram and Twitter.