"Don't You Wanna Truck" is the latest release from British Columbia-based Chris Goodwin Band. It's a fun electric guitar-driven, country song that's perfect for all of us anticipating summer weather!
"Don't You Wanna Truck" is the follow-up single to "Shot of Jack Daniels", released at the end of 2022.
Chris Goodwin On Writing "Don't You Wanna Truck"
"Don't You Wanna Truck" pairs many traditional elements of country music with fun light-hearted lyrics.
"I wrote it looking to create a fun, playful song that would help people shake their winter blues and get ready for summer! Ironically, I wrote it in January while I was stuck at home for a couple days with my first ever bout of Covid," says Chris.
The perfect time to be looking forward to summer.
"We worked out the arrangement for the song as a band and recorded it in February with our amazing producer, Connor Pritchard, at Pulp City Records in Prince George, British Columbia."
"Don't You Wanna Truck" is reminiscent of Kenny Chesney's "She Thinks My Tractor's Sexy" and Tim McGraw's "Down on the Farm".
"Don't You Wanna Truck" is the perfect follow-up to "Shot Of Jack Daniels", which brought equally high energy. 
RELATED: Have a listen to "Shot Of Jack Daniels", their release from a few months ago …
More About Chris Goodwin Band
Hailing from Prince George, British Columbia, the Chris Goodwin Band showcase high energy, upbeat original music that translates to their live performance, seen throughout British Columbia. The band has been playing together since 2019.
The Chris Goodwin Band has built a solid reputation as being a premiere country band in Western Canada, performing at several marquee events such as the 2020 Rooftop Rock Festival and the 2022 Canada Day in the Park Celebration. Chris Goodwin Band has played alongside Dean Brody and Brett Kissel at the 2022 Best Damn Music Fest!
Their debut single, "Shot of Jack Daniels" was released in December 2022, taking a number of chart slots across indie platforms in Canada and the UK. 2023 is shaping up to be a breakout year for the Chris Goodwin Band, with their follow-up single, "Don't You Wanna Truck?", being released on May 12, in addition to their debut EP scheduled for release later in the year.
The band consists of Chris Goodwin (lead vocals/rhythm guitar), Patrick Michaud (lead guitar), Steve Smith (bass guitar), and Chester Hewkin (drums). Chris Goodwin Band proudly works with producer, Connor Pritchard.
Keep Up With Chris Goodwin Band!
Be sure to check out their website to find where you can see them next.
Instagram – Instagram
TikTok – TikTok
Facebook – Facebook
Stream This New One by Chris Goodwin Band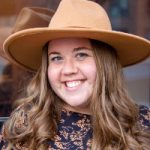 Country music lover with an unhealthy collection of concert t-shirts. Always looking for up and coming artists. Believer in music's ability to soothe the soul. Connect with me on Instagram and Twitter.