Rosewood Ave have been reminiscing in the "Good Ole Days" with their latest single, and now have released the paired music video, live off the floor.
Co-written by Sabrina, Dave, and Andrew Peebles, "Good Ole Days" is about seizing the moment and not letting moments pass without enjoying them.
"We're really proud of our song, 'Good Ole Days', because it speaks to us on a personal level and has a powerful message. This song is like our personal anthem reminding us to enjoy every little moment of this musical journey we're on," says Sabrina and Dave.
The video for "Good Ole Days" was recorded at Audio Valley Studios in Ottawa, engineered and recorded by Steve Foley. The video was shot by Jeff Watkins from Loretta Media.
More About Rosewood Ave
From high school sweethearts to husband and wife, Sabrina and Dave, better known as Canadian country duo, Rosewood Ave is a hot new emerging group with vocal chemistry thirteen years in the making.
RELATED: Catch our interview with Rosewood Ave and learn more about how they met …
Rosewood Ave has been featured on Sirius XM Top of the Country, Amazon Editorial Breakthrough Country, Country Rebel and The Country Network.
Rosewood Ave is currently nominated for Group or Duo of the Year at the 2023 CMAOntario Awards, which will take place in Hamilton, Ontario on June 3rd.
Through livestream performances, they've amassed over 3 million Facebook video views since their debut single, "Fool For Love" was released in 2021.
Rosewood Ave spent 2022 playing at various highly regarded venues and events (Russell Fair opening for Dean Brody, Live, Love Laugh Festival, Emerging Artist Stage at Canal Days, CCMA's in Calgary) and are set to take the stage this summer in Ontario, Canada (opening for Dallas Smith, James Barker Band, The Reklaws, Nice Horse, etc.) and the CCMAs.
The husband and wife duo continue to impress and turn heads as they set sights on taking their music to the next level!
Follow Rosewood Ave On Social Media
Instagram – @rosewoodavemusic
Twitter – @rosewoodaveduo
Facebook – Rosewood Ave Music
Youtube – Rosewood Ave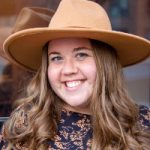 Country music lover with an unhealthy collection of concert t-shirts. Always looking for up and coming artists. Believer in music's ability to soothe the soul. Connect with me on Instagram and Twitter.