Hunter Brothers have much to celebrate this week with the announcement of their cross-Canada tour this fall and the release of their brand new EP, Burning Down The Barn!
RELATED: For those excited to catch Hunter Brothers on stage, tickets are on sale now …
About Burning Down The Barn by Hunter Brothers
Burning Down The Barn includes singles "What Colour You Drive", "Peace, Love and Country Music", and "All Night", along with the latest "Burning Down The Barn", "Country State of Mind" and a new track "At The End of the Day". 
Hunter Brothers have been telling stories of five brothers growing up on a farm in small-town Saskatchewan, navigating their way through life like many small-town Canadians. Their music has always been reflective of where each of them have been in their lives.
"Burning Down The Barn is a project that really captures multiple dimensions of who we are. We wanted to give people insight into the chapters of the story we find ourselves living," the band shares. 
Listen To Hunter Brothers Chat About The Stories They Live
A Few Favourites From Burning Down The Barn
"Peace, Love and Country Music" came at the perfect time and served as a reminder that in times of division and difficulty, finding common ground is most important. What better than through peace, love, and some country music.
"Country State of Mind – Shop Edition" is a re-release of a single from their second album State Of Mind, and really shows how creative a bunch of brothers on a farm can get. It brings a fun new life to the song and also pays tribute to the hardworking life of each of these five brothers and many Canadians.
RELATED: Watch the music video for their single "Country State of Mind – Shop Edition" …
The EP's title track, "Burning Down The Barn" is not just a fun country-dance track, but a symbol of community. "Barn Burners" mean a few things to small-town Canadians, from intense hockey games to literally burning down old barns.
Hunter Brothers Are Proud Of Their Latest Release
Telling each story thoughtfully, while also curating captivating hooks and melodies, Hunter Brothers continue to capture listeners across Canada. There's a lot to be said about authenticity and creative depth with this band.
"The creative process has taken place over a couple of years now, as we wanted to tell each part of the story in stages. It's been a time of reflecting on how our upbringing has shaped us, and led us to who we are today."
Really leaning in to authenticity, each of their stories were built right on the farm.
RELATED: Hunter Brothers spoke to us about what life on the farm is like for them as a family …
"One of the really fun things about this project is that every vocal was recorded in our home studio on the farm. We converted an old mechanic shop into a studio and rehearsal space, and it's really special to us that we were able to record this on our own soil. It seemed very fitting for this body of work."
Stream Burning Down The Barn Now
Follow Hunter Brothers For More Music And Show Announcements!
Instagram – @hunterbros
Twitter – @hunterbros
Facebook – Hunter Brothers
TikTok – @hunterbros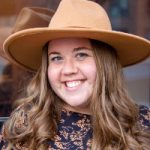 Country music lover with an unhealthy collection of concert t-shirts. Always looking for up and coming artists. Believer in music's ability to soothe the soul. Connect with me on Instagram and Twitter.