Music has a way of bringing people together and creating incredible journeys, like that of the Chris Goodwin Band, a group of talented musicians who began out of a group of school music teachers (sort of). 
Led by Chris Goodwin, this band has gone from singing around campfires to releasing their first single and preparing to unveil their first EP, due for release later this summer.
I chatted with Chris Goodwin to learn more about the band's musical journey.
Sitting Down With Chris Goodwin
At the age of eleven, Chris Goodwin picked up the guitar and began singing. Whether it was strumming around the campfire or enjoying a few beers with friends, music became an influential part of his journey. Teaching himself to play and sing, Chris honed his skills, unaware of the incredible journey that awaited him.
Chris decided to start a YouTube channel as a creative outlet. Initially posting covers, he discovered a newfound passion for sharing his music with others. Little did he know that this would be the first step toward his musical destiny. Chris, a carpenter at the time, decided to pursue his dream further and attended school to become a music teacher. Fate had something extraordinary in store for him.
School Teachers Band to Chris Goodwin Band
As a music teacher at an elementary school, Chris found himself surrounded by fellow musical enthusiasts. During lunch breaks, they would get together to play. This was the first time Chris played with others. It was during this time that someone remarked, "You're good enough to front a bar band." These words resonated with Chris, who had never considered playing with other people before their lunchtime get togethers. It was the encouragement he needed to take the plunge.
Chris and his bandmates, who were also teachers, started playing at farmers markets. While Chris loved country music, it wasn't a favourite amongst the band, so they'd play Elvis, The Eagles, and more.
In 2018, an opportunity came knocking at Chris' door in the form of Ribfest, a live music event. The organizer specifically requested a country band, and thus, the Chris Goodwin Band was born.
Diving Into Songwriting
Deciding he loved the feel of being on stage, interacting with a crowd, and performing, Chris tried his hand at songwriting. "All Inclusive Heartache Remedy" was the first song written for a video that needed an original song.
From there, the band decided to enter a recording studio to write and produce their first single, "Shot of Jack Daniels."
RELATED: Learn more about their debut single "Shot of Jack Daniels" here …
The following single "Don't You Wanna Truck" is a fun summer single, released just a few weeks ago. Different from the initial sound direction, it's got something in it for everyone and their summer playlist.
RELATED: We loved sharing "Don't You Wanna Truck" with you all …
The Snowball Effect
Originally a carpenter by trade, turned music teacher, band leader, and now releasing a debut EP, Chris Goodwin could've never predicted this is the path he would be on.
Figuring it out step-by-step, Chris says, "everytime we do something and it goes well, we think about what would be the next logical step, and move forward from there."
The next logical step for Chris Goodwin is an EP, which will be released sometime this summer.
Follow Chris Goodwin Band!
Be sure to check out their website to find where you can see them next and don't miss the announcement for the EP release.
Instagram – Instagram
TikTok – TikTok
Facebook – Facebook
Listen To Chris Goodwin Band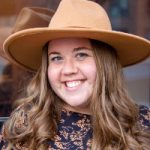 Country music lover with an unhealthy collection of concert t-shirts. Always looking for up and coming artists. Believer in music's ability to soothe the soul. Connect with me on Instagram and Twitter.