Canadian country trio Runaway Angel is back with a bang, releasing their highly anticipated single, "Beach Please".
This energetic and sun-kissed track marks a significant milestone for the trio … it's their first release since lead singer Cadence Grace's battle with leukemia.
With a renewed sense of purpose and a bolder emphasis on authenticity, Runaway Angel is ready to make waves in the music industry once again.
"Beach Please" Takes Us Right Into Summer Mode
Co-written in Nashville with Kate Linné Malone (Sam Hunt, Parker Graye) and produced by Adam Newcomb (Jesse Slack, Lydia Sutherland), "Beach Please" is the tenth anniversary single from the trio of Cadence Grace, Ann Chaplin, and Stacey Zegers.
Filled with catchy melodies and an infectious country-pop sound, the song radiates the warmth and joy of summertime.
Cadence Grace says, "We were ready to write a fun 'beach' song. When Kate played us this cool beat and bass line, we loved it and Ann jokingly said, 'Beach Please'. It stuck, so we started piecing together a vision and it led to a track that we feel will make people laugh, smile, sing and dance."
Give "Beach Please" A Listen
Embracing Authenticity
For Runaway Angel, "Beach Please" signifies more than just a fun summer anthem. It symbolizes the personal growth and transformation they've experienced, especially following Cadence Grace's leukemia diagnosis. Grace's courageous journey, documented through a personal blog and culminating in a life-saving bone marrow transplant, has deeply impacted the group.
RELATED: Learn more about Cadence's journey through Leukemia. We chatted with her back in October …
Ann Chaplin explains, "We see the world differently now – with less stress and more authenticity. We're three friends who love to make music. When we're in harmony with each other in music and in life, we feel tremendous joy."
Their perspective has shifted, with a renewed focus on authenticity and a deeper appreciation for the joy of creating music together.
Stacey Zegers says, "More than ever, we want to connect with people, open their hearts, and let happiness in. We want this single to set the tone for a fun, joyful new chapter."
More About Runaway Angel
Runaway Angel has garnered recognition and accolades throughout their career. As a 2016 CCMA Discovery Artist nominee and seven-time Country Music Association of Ontario nominee, their talent and passion for country music are undeniable. With two albums charting in the iTunes Canadian Country Top 5 and a previous Top 50 Canadian radio hit with their single "Witness", the trio has left a lasting impression on the industry. They have also showcased their talents on tours across Canada and Europe, captivating audiences far and wide.
With their signing to RÊVE MUSIC and recent sync placements in holiday specials and television series, Runaway Angel is ready to take flight once again. The release of "Beach Please" heralds a new era for the group, filled with exciting opportunities and the promise of bright, joyful moments. Runaway Angel's infectious energy and heartfelt lyrics aim to connect with listeners on a profound level, inviting them to open their hearts and embrace happiness.
Follow Runaway Angel On Social Media
Instagram – @RunawayAngelMusic
Facebook – @RunawayAngelMusic
TikTok – @runawayangelmusic
Twitter – @Runaway_Angel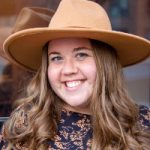 Country music lover with an unhealthy collection of concert t-shirts. Always looking for up and coming artists. Believer in music's ability to soothe the soul. Connect with me on Instagram and Twitter.