"Some Still Do" is the latest single from Canadian country newcomer Jeff Forgeron. He wrote it a couple years ago and found himself coming back to the song and finally ready to record it.
"Some Still Do" is really a reflection of how Jeff grew up. He's proud of his upbringing and what he was taught by his parents.
"It doesn't take much to make some folks happy, you know? A simple life is good and having a beer with friends is what it takes to make them happy. That's how I feel."
Noting he may sound a little old school, Forgeron couldn't wait to get a track out in the world that shows who he is as a person. He works hard, deeply respects and values treating a woman right, and is proud of the simple life and what he has worked hard for.
"Going back to it after two years, this is exactly what kickstarted the direction I want to go sound-wise."
While Forgeron is a newcomer to the Canadian country music scene, "Some Still Do" hit me in the early-2000's Jason Aldean feels. The commanding electric guitar element paired with the song's theme of working hard and being raised right is the recipe for a rock country banger.
Slightly different from some of the work he released, "Some Still Do" is part of Forgeron's evolution as he finds his sweet spot as a songwriter and artist.
Make sure to check out "Some Still Do" on all streaming platforms.
More About Jeff Forgeron
Based out of Colborne, Ontario, Jeff Forgeron has always been into music in one way or another.
When asked if his musical inclination was from family members, his response was, "My sister is actually the talented one in the family." Their musical talent comes from their mom, who played guitar growing up.
He was raised on country music at home, veered a hard left into punk rock during his angsty teenage years, and found his way back when the local country station caught his attention in the car.
It came at an interesting time. Jeff had a difficult day at work, and on his way home, thought about what used to make him smile. While thinking about it, surfing stations, he landed on a country station, playing a song he'd loved when he was younger.
He went home and started writing.
After spending time heavily influenced by heavy metal, rock, and punk music, Forgeron found his way back to country. Inspired by the styles of Jason Aldean and Hardy, he's been working on developing his sound around these influences while also staying true to what feels right for him.
Jeff kicked off 2021 with his February 2021 single, "Raised Up On It." He followed this up with "Cause I've Seen You" in May 2021 and his latest release in October, "Some Still Do."
Forgeron is looking forward to some great things in 2022. He's excited to collaborate with more songwriters, connect with more artists and industry professionals, and continue to craft his work. He's also excited to get out and "do the live thing," as he coined it. He's been able to release music through 2021 and he's excited to play live.
Forgeron leans into a Nashville inspired rock country sound, pulling themes from his own life to inspire the stories he tells. His music is a reflection of him; down to earth and passionate and thoughtful about what he shares with listeners.
Follow Jeff Forgeron on Instagram, Twitter, and Facebook.
Stream "Some Still Do" By Jeff Forgeron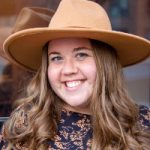 Country music lover with an unhealthy collection of concert t-shirts. Always looking for up and coming artists. Believer in music's ability to soothe the soul. Connect with me on Instagram and Twitter.