Josh Ross released his latest heartbreaker single "First Taste Of Gone" earlier this year. 
As a fan of his late 2021 single, "Before I Loved You", I enjoyed the change of pace that "First Taste Of Gone" brings. Working through the emotions and difficulty coming to terms with a breakup, the two tracks pair well to share an emotional side of Ross, which contrasted nicely with the summer single, "Tall Boys". 
Josh displays another layer of to his songwriting and a flexibility to turn on the fun for summer (as in "Tall Boys"), but dial back into an emotional ballad like "First Taste Of Gone". 
"First Taste Of Gone" Review
"First Taste Of Gone" shares the story and emotions around ending a relationship after a pattern of leaving and coming back to work it out. It's about the finality and accepting of its true end.
"It never felt like the end, but this is different now."
Where else would one console their broken heart than under the red neon?
"Baby tonight this shade of red neon's feeling wrong. You're seven hundred miles away moving on. And I'm sitting here missing you, sipping this eighty proof, getting my first taste of gone."
Josh shares on Tik Tok that "First Taste Of Gone" was inspired by a girl he was with, and the moment he knew she wasn't coming back.
"First Taste Of Gone" could've taken an angle with electric guitar and an instrumental build up to the chorus (I'm thinking Aldean's "Blame It On You"), but the broken down simplicity of the piano and raw vocal just drives the story so thoughtfully.
It captures the heartbreak element.
Thoughtfully released right before Valentine's Day, "First Taste Of Gone" surely accompanied some lonesome hearts.
RELATED: Get To Know Josh Ross…
A Big Year Ahead For Josh Ross
Josh Ross has been in Nashville for a couple years chasing the dream.
He's spent time building his skills as a songwriter, which has certainly shown through the growth from his first EP, Do What You Love, to his current singles, "First Taste Of Gone" and "Before I Loved You". 
Ross will be taking part in SiriusXM's Top Of The Country Contest, where he's been selected as one of the Top Eight Finalists this year.
RELATED: Josh Ross is the cover artist for our Country Workout Playlist on Spotify …
A Boots And Hearts Emerging Artist Showcase alum, Magna Hoedown contestant, One of Front Porch Music's Ones To Watch In 2021, Josh Ross has had his head down songwriting and working on new music.
Make sure to follow Josh Ross on social media to hear about new releases and where you can catch him on stage this year.
Connect With Josh Ross On Social Media
Stream "First Taste Of Gone" By Josh Ross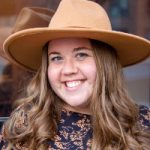 Country music lover with an unhealthy collection of concert t-shirts. Always looking for up and coming artists. Believer in music's ability to soothe the soul. Connect with me on Instagram and Twitter.