Josh Ross helps us kick off season 2 of our podcast: On The Porch with Front Porch Music! He spent 2022 in an absolute whirlwind.
He kicked off the year with the signing of his first record deal with Universal Music Canada, his single "First Taste Of Gone" going Top 5 at Canadian Radio, taking a finalist slot at SiriusXM's Top Of The Country contest, and playing the Grey Cup Halftime Show.
Phew. I don't think I missed anything.
We sat down with Josh to run the highlight reel of his busy year and chat more about what's to come. We talked about how Josh leveraged heartache into songwriting and leveling his writing up when working with co-writer Mason Thornley and producer Matt Geroux.
Josh will play a number of festivals this summer, including Boots and Hearts, Cavendish Beach Music Festival, and a number of shows on the Country Thunder circuit. He is spending much of early 2023 supporting Bailey Zimmerman on tour.
His latest single "Trouble" is out everywhere now.
Stay up to date on Josh Ross' releases and more by following him on Instagram, Tik Tok, and Facebook.
On The Porch with Front Porch Music Season 2 Episode 1: "Grey Cup, Swear Jars, and Updating Google Chrome, with Josh Ross"
Thanks so much for coming back for Season 2 of On The Porch with Front Porch Music. If you liked it, please rate, review and subscribe … It's the easiest way to support our show.
Grab a drink, pull up a chair, and join us On The Front Porch, every other Tuesday.
On The Porch with Front Porch Music is a Front Porch Production and hosted by Logan Miller and Jenna Weishar. On The Porch with Front Porch Music is produced by Jason Saunders.
The theme song for this podcast was written, produced, and performed by Owen Riegling.
Listen To Some Of Our Favourite Episodes Of On The Porch with Front Porch Music
Catch up on Season 1 of our podcast!! We've talked to some amazing artists, and you'll get to know them better than ever before.
Here's some of our popular episodes below.
See a list of all our previous episodes of the podcast and have a listen.
BONUS – Best Of Season 1
S1:E13 – Hunter Brothers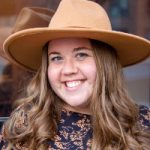 Country music lover with an unhealthy collection of concert t-shirts. Always looking for up and coming artists. Believer in music's ability to soothe the soul. Connect with me on Instagram and Twitter.