Jordan Riley is back with his latest single "All Nighter". Coming off the heels of his 2020 release "Still Got It", "All Nighter" is a pop-country track that will have listeners dreaming about summer.
"All Nighter" features a leading electric guitar that captures your attention, and really sets the tone for the song.
Influenced predominantly by punk-rock and rock-country music, "All Nighter" explores Riley's flexibility as an artist who can play with crossover genres, but still remains true to his sound. Riley wanted to come in hard right from the beginning, and exploring that dominant electric guitar hasn't been something he's done before.
"I wanted a pickup song for people to listen to and have something to look forward to," says Riley, on choosing "All Nighter" as his next single.
"All Nighter" was co-written with Taylor Abram and Connor Stephen of James Barker Band.
This song is an anthem for those used to the 9-5 grind. Friday can't come quick enough, and when it finally rolls around, it's time to kick back with your friends and shake the work week off. Listeners will want to grab a drink, turn the music up, and blow off some steam.
On top of that, "All Nighter" is still light-hearted and charged with that pop-country feel that will have you looking forward to long summer nights.
"I wanted this single to really show the fun side of my music, and everyone can relate to a good time, especially after the year we just had," says Jordan.
And we couldn't agree more … this song is exactly what we needed!
Connect with Jordan Riley on Facebook and Instagram.
Stream "All Nighter" By Jordan Riley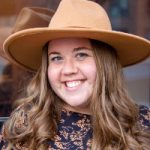 Country music lover with an unhealthy collection of concert t-shirts. Always looking for up and coming artists. Believer in music's ability to soothe the soul. Connect with me on Instagram and Twitter.