Have you heard Kendra Kay's latest single? "Homegrown Heart" perfectly captures the essence of hard-working, country living in Western Canada.
"This song is my story – it is inspired by my roots, life and family. I wrote it to tell the story of who I am, and from the idea that everyone has that little piece of home, it is a universal feeling."
"Homegrown Heart" is Kendra Kay's first release since back in June 2020. She felt it was important to spend time over the last year and a half on who she is as an artist and what she wants to share with the world.
Kay has wanted to tell her story since she first started writing music. She's written it a few times, but never felt like the song did the story justice. Finally, she changed her mindset and changed how she wanted to share. It was no longer about communicating the physical experience. It was about channeling how her home and lifestyle made her feel.
"Homegrown Heart" is a nod to her roots.
RELATED: Kendra Kay introduces herself and talks about her single "How It's Done" …
After writing a ton of new songs during the pandemic, "Homegrown Heart" stood out as the track that made sense to release.
"We felt that this song was very important to put out first to reintroduce me to the market. This song is 100% my story."
Kendra holds traditional country music very close. She grew up listening to traditional country and has always loved it. Her goal is to reincorporate these core traditional elements into a more modern country sound.
Kendra Kay is perfect for country music listeners who crave a dose of 90s country now and again.
Watch The Music Video For "Homegrown Heart"
Kendra released a music video that perfectly compliments this single. It's a great song, and a great music video to go along with it.
Be sure to give it a watch right here ???
Make sure to listen to "Homegrown Heart," available on all streaming platforms.
Check out Kendra Kay on Facebook, Instagram and Tik Tok.
Stream "Homegrown Heart" By Kendra Kay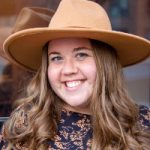 Country music lover with an unhealthy collection of concert t-shirts. Always looking for up and coming artists. Believer in music's ability to soothe the soul. Connect with me on Instagram and Twitter.