Happy Tuesday! We're back with our bi-weekly installment of our new podcast, On The Porch with Front Porch Music.
For this week's episode of On The Porch with Front Porch Music, we sat down for a chat with Canadian country artist Owen Riegling.
You know that catchy tune at the beginning and end of our episodes?
The one you can't stop humming or whistling along to …
Yeah that one!
Well, Owen Riegling actually wrote, recorded, and produced the On The Porch theme song!
Awesome right?
Owen first crossed our radars in 2019 when we connected with him fresh out of school at OIART, releasing his debut single, "Smoke Man". Since then, he's delivered a soulfully raw country EP, Empty Room in 2020, and an additional single, "A Part of Me" in 2021.
RELATED: Listen to "Smoke Man" by Owen Riegling …
During our chat with Owen, we quickly got off track with a discussion on walkmans … Logan aged himself a little by teaching us both that the original walkman was for cassette tapes …
Mind blown.
Do you remember those?
We talked about the OIART Audio Production program, the evolution of country music as a genre, the support of the hometown crowd, and more.
On The Porch with Front Porch Music Season 1 Episode 2: "What's a Thirst Trap? With Owen Riegling"
If you liked this episode, make sure to subscribe and share with your friends. Don't forget to rate and review … it helps us out a lot!
Remember to grab a drink and pull up a seat every other Tuesday for another installment of On The Porch with Front Porch Music.
Check us out on Instagram, Facebook, Twitter, and TIkTok.
On The Porch with Front Porch Music is a Front Porch Production and hosted by Logan Miller and Jenna Weishar.
The theme song for this podcast was written, produced, and performed by Owen Riegling.
Listen To Past Episodes Of On The Porch with Front Porch Music
Catch up with past episodes of our podcast! We've talked to some amazing artists, and you'll get to hear them in a way that you've never heard them before.
Here's some of our popular episodes below.
See a list of all our previous episodes of the podcast and have a listen.
S1:E2 – Alli Walker
S1:E1 – Elyse Saunders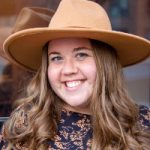 Country music lover with an unhealthy collection of concert t-shirts. Always looking for up and coming artists. Believer in music's ability to soothe the soul. Connect with me on Instagram and Twitter.