Ontario-born country artist Tyler Lorette's brand new single "Movin' On" is out everywhere today.  
Following the breakout success of his 2022 single "Shattered", "Movin' On" leans more into a country influence and sound.
"Movin' On" With Tyler Lorette
"Movin' On" showcases Tyler's diversity of sound, blending his musical roots and natural storytelling ability with some of contemporary country music's key elements.
The combination of relatable personal themes, catchy melodies and powerful vocals makes "Movin' On" diverse and easy to connect with.
At just the age of 20, Tyler Lorette has a smooth voice that captures the ears easily. His vocals take center stage in "Movin' On", and are complemented by the instrumentals and production.
"Movin' On" has you looking back on a relationship, the good times, and the process of moving on after a breakup. Through his heartfelt words, Tyler encourages us to reflect on our own experiences of moving forward and finding strength in times of change.
Stream "Movin' On" by Tyler Lorette
More About Tyler Lorette
At the young age of 20, Tyler is an accomplished singer, songwriter, multi-instrumentalist, and producer who is taking the music scene by storm with his ability to connect with people of all walks of life. In just a short time, his online streams have soared, and he has quickly amassed a world-wide fan base of dedicated listeners.
Tyler has been playing the guitar since the tender age of four, and the piano and drums since he was eight. He is no stranger to performing and by the time he was 12 he was already performing over 100 shows a year and writing and recording original music.
Beyond releasing music, Tyler Lorette is also pursuing a music degree at Berklee College of Music, showcasing his dedication to honing his craft. He has embraced the power of social media by actively engaging with his fans on platforms such as TikTok, amassing an impressive following and creating a sense of community around his music.
Follow Tyler Lorette On Social Media!
Instagram – @tylerlorettee 
TikTok – @tylerlorettee
Twitter – @TylerLorettee
YouTube – @TylerLoretteMusic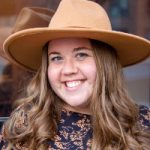 Country music lover with an unhealthy collection of concert t-shirts. Always looking for up and coming artists. Believer in music's ability to soothe the soul. Connect with me on Instagram and Twitter.