After an incredible 25-year journey filled with international hits, Emerson Drive, one of North America's most iconic country bands, is ready to take their final bow.
The band has just announced their farewell tour, "One for the Road: The Final Run," which will kick off in the spring of 2024 (we won't be missing it)!
They also released a brand-new single, "Break Us," to their fans on November 3.
The Final Tour: "One for the Road – The Final Run"
Emerson Drive's decision to wrap up their touring career as a group is a momentous one; and definitely a bit sad for lifelong fans of the iconic band.
Emerson Drive flooded the airwaves throughout the 2000s and early 2010s. A household name for many Canadian country fans, Emerson Drive captured chart-toppers in both Canada and the United States over the course of their career.
Lead singer Brad Mates expressed his gratitude for the remarkable 25-year journey, emphasizing their fans' crucial role in their success.
He revealed that 2024 will mark their last year of live performances, making this tour truly special for fans who've been there every step of the way. Emerson Drive promises to give it their all on stage, one last time.
"The past 25 years have been an amazing journey for Emerson Drive. We have been extremely fortunate to have had a lengthy career and have never taken it for granted. Collectively, we have all gotten to places individually that have opened the door to put a cap on our touring career. Everyone in Emerson Drive is ready and excited to announce that 2024 will be our last year of live performances. Our fans have been the driving force behind the past two plus decades, and we want to make sure they have an opportunity to share in the songs and lyrics that brought us all so many great memories. We look forward to seeing as many people as possible in 2024, and we promise to give you everything we have on stage one last time!"
Stay tuned for when the tour dates are announced in the new year. Emerson Drive will be making a stop near your town for a show you don't want to miss.
"Break Us" – The Brand New Single
The good news doesn't stop with the tour announcement. Emerson Drive has a new single, "Break Us," out now.
"Break Us" is a love song to say the least; it captures the intense feelings of being in love, diving all in, and doing anything for the person you love. "Nothing can break us" gives listeners the imagery of a love that outlasts anything the world throws their way.
This final addition to the catalogue is the perfect send off. "Break Us" is a poignant reminder of the band's enduring talent and continuing ability to evolve with country music.
"Break Us" closes out a career of hits including "I Should Be Sleeping", "Fall Into Me", "A Good Man", "That Kind Of Beautiful", "Moments" and many more.
Stream "Break Us" by Emerson Drive
A Brief Look at Emerson Drive
Emerson Drive's journey began in 2001 when they released their debut single via DreamWorks Records Nashville. Their early hits, "I Should Be Sleeping" and "Fall Into Me," quickly climbed the Billboard Country chart, earning them a dedicated fan base. In the following years, the band's relentless touring schedule and musical excellence garnered them recognition with Billboard Music Award and ACM Award wins.
A huge turning point came in 2007 with their career-defining song, "Moments," which secured their first Billboard #1 in the United States and earned the band a GRAMMY nomination for Best Country Performance by a Group or Duo. Emerson Drive has achieved over 60 million global streams, 40 billion radio impressions, and an impressive 22 Top 10 singles.
With a legacy of over 4,500 shows played, millions of miles travelled, and numerous awards and nominations from the Academy of Country Music, Country Music Association, GRAMMY Awards, and more, Emerson Drive's career is nothing short of legendary. The band's ability to connect with fans through their music has been a constant source of entertainment and inspiration.
Emerson Drive's decision to say goodbye to the stage is bittersweet, but they leave behind an incredible legacy that has connected with country fans all over North America. Their farewell tour is a chance for fans to celebrate their music and create new memories, and "Break Us" is the cherry to top off a monumental career.
The end of an era, Emerson Drive's final tour and final single are a fitting tribute to their amazing career.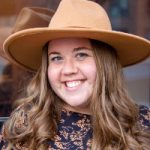 Country music lover with an unhealthy collection of concert t-shirts. Always looking for up and coming artists. Believer in music's ability to soothe the soul. Connect with me on Instagram and Twitter.