Jason Benoit is back with the release of his single "Time Traveller", the lead single from his upcoming EP, Time Traveller – Side B.
The track has landed on major editorial playlist, like Spotify's New Music Friday Country and Live Country, along with Amazon Music's Just North of Nashville, Brand New Music, and Fresh Country.
A creative combination, Jason Benoit and co-writer Gerry Foote infuse a sci-fi element into a time traveller's story.
Sci-Fi And Country Music – An Unlikely Pair
Jason says, "I've always been a sucker for a song that has a double meaning and I thought it would be a challenge to write a song called "Time Traveller" because Sci-fi and country music rarely fit together. So, me and my good buddy Gerry Foote took on that challenge head on and sat down with a couple beers on a sunny summer afternoon and wrote it and we are really proud of what we created."
Jason Joined Us To Talk About This Sci-Fi Country Sound
"Time Traveller" really does just this – when listening, you feel like you're being transported into the 90's, with Benoit's rich vocals and perfectly placed drawls of the fiddle.
The cheeky double-meaning in the story layers yet another creative element to the song.
With country music fans demanding a resurgence of 90's country, Jason Benoit is delivering exactly what they're looking for.
RELATED: Jason teamed up with Kendra Kay for a Christmassy version of "How Great Thou Art" …
Time Traveller – Side A And Side B
Benoit says, "Both Time Traveller – Side A and B are a love letter to all the fans of traditional country music. I was so lucky to have it all come together with the help of great friends who feel the same way about country music as I do, so I really hope it resonates with fans and helps them rediscover what they truly love about country music."
Time Traveller – Side A has collected almost two million streams globally, with leading single "Devil In A Bottle" taking space across the airwaves at Canadian country radio and hitting #48 on the Billboard Canada Country Chart.
Partnering with Jayward Artist Group earlier this year, Benoit has propped himself up in Canadian country music industry with fans across the country.
Time Traveller – Side B will see its release in early 2023.
Follow Jason Benoit On Social Media
Instagram – @jasonbenoitcountry
Facebook – Jason Benoit Country
TikTok – @jasonbenoitofficial
Twitter – @jbenoitcountry
Stream This Great Song From Jason Benoit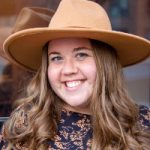 Country music lover with an unhealthy collection of concert t-shirts. Always looking for up and coming artists. Believer in music's ability to soothe the soul. Connect with me on Instagram and Twitter.